To pay via PayPal for services Nancye has rendered, fill in the amount and then click the Pay Now button. (Your PayPal login will open in a new window or tab.)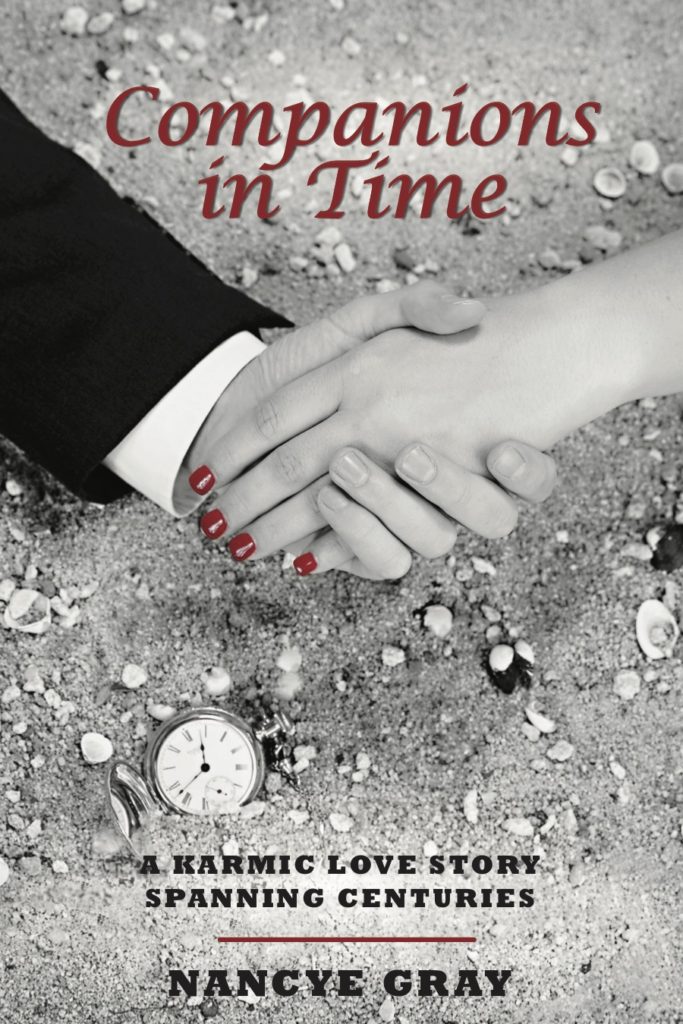 Nancye's forthcoming book Companions in Time is a romantic love story with numerous past life connections as the core of the story. Since she was a child she has been able see glimpses of her own past lives, and she also does the same for clients and friends. A tale of "faction" (fact and fiction) her book was written and marketed as a novel, but it is actually based on Nancye's life as a clairvoyant. Her prophetic psychic visions are interwoven into the highlights of the narrative taking the reader into the roller coaster of her existence as an emotional empath.
Companions in Time will be available on line and in bookstores soon.
EVENT VENUE
Visit our website for our Event Venue here at the farm!
WORKSHOPS
PAST LIFE REGRESSION HYPNOSIS
Explore how your past lives influence your present. This Workshop reveals the chosen blueprint of your present life from the experiences of past lives, loves and careers. In a safe setting this workshop answers connections between family members and loved ones giving a new perspective on what the soul is learning from those close to you and the challenges they present.
ATTRACTING YOUR SOULMATE
Where are you, Love of Mine? This workshop gives ancient remedies,
lunar spells and sage advice to attract your true love.
DIS-ENTANGLE FROM PAST RELATIONSHIPS
Learn how to break free when you've
lost yourself completely in someone else.
Eliminate boundary issues, addictive behavior
and debilitating co-dependence
PENDULUM POWER
Learn how to use the pendulum for quick
answers to your questions, finding lost objects
and predicting the future.
ASTROLOGY IN DAILY LIFE
Increase awareness in lunar cycles and planetary transits.
Learn the best times to enter into contracts, change jobs,
and how to avoid hazardous travel days using the stars.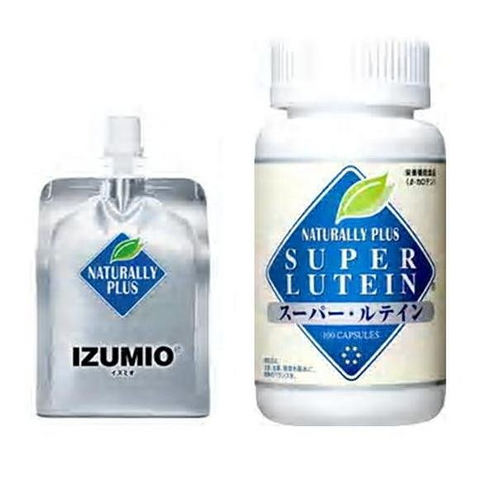 Naturally Plus USA, INC (NPUSA)
Based in Japan since 1999, Naturally Plus is a global wellness company with a vision to promote healthy living worldwide. They opened their United States marketing office in 2014 offering their two best selling products Super Lutein eye vitamins and Izumio Hydrogenized Water hydration supplement which is the #1selling water in Japan.
NPUSA's Super Lutein is a nutritional supplement especially designed for eye and skin health. It contains synergistic blends of powerful antioxidants and naturally sourced vitamins that help you maintain optimal vision performance. Super Lutein contains the 5 major carotenoids which support the eyesight plus DHA for stress, Vitamin E for heart and skin elasticity, Blueberry extract for eye strain and night blindness, Cassis for arthritis plus B complex vitamins for stress, fatigue and to stimulate metabolism.
Izumio Hydrogenized Water is used by athletes to reduce fatigue and fights damage caused by free radicals. It rejuvenates and hydrates the skin, assists in healing ulcers and scars, improves blood circulation, and help to regulate blood sugar levels and lower cholesterol levels.
To learn more or order these products, go to Nancye's personalized NPUSA website. To join as a "Preferred Customer" you will receive a 10% discount or as an "Affiliate" you receive a 20% discount and are able to market the products and earn commissions.